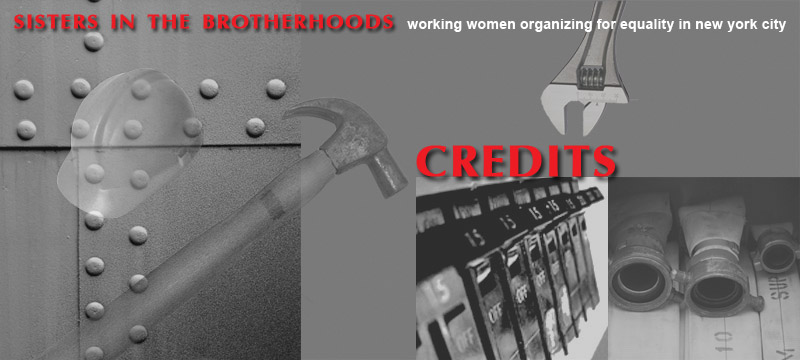 Jane Latour, author of Sisters in the Brotherhoods
The subject of women working in nontraditional jobs first attracted Jane Latour's attention in graduate school, when she read about the "Rosie the Riveters." For a term project she interviewed women working in a nearby Ford auto assembly plant. Since then, the combination of writing about this topic, working as an advocate and union organizer, and her years as a labor educator have given Latour a depth of understanding and a critical perspective. A subsequent oral history project became the genesis of her book, Sisters in the Brotherhoods. Read more ...
Gerald Zahavi, director and executive producer of Talking History
Dr. Gerald Zahavi is professor of history and director of the documentary studies program at the University at Albany. His teaching and research interests include modern U.S. labor, business, and social history; local and regional history; oral and video history; and documentary studies. He founded Talking History, an aural history production center with a weekly FM radio program that is also broadcast over the Internet. Read more ...
Carolyn Wavrin, web designer
Carolyn Wavrin is a graduate student at the University of Albany, where she is completing the master's program in public history with a concentration in media and history. She received her undergraduate degree (journalism and English) from the University of Minnesota-Twin Cities. Her research interests include radio history, American intellectual and cultural history, and documentary studies. She also is a freelance writer and editor.
Copyright 1997-2012
Jane Latour/Talking History